Company's uniquely customer-focused take on water damage restoration and mold remediation service consistently makes a difference, iDry Columbus reports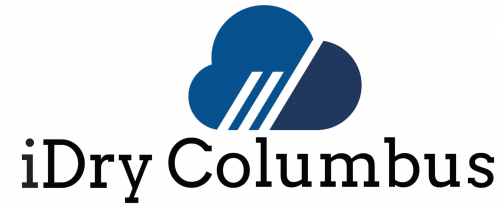 COLUMBUS, Ohio - November 9, 2018 /MarketersMedia/ —
The basic nature of Water Damage Restoration Service is changing for the better, thanks to the efforts of one locally owned and operated Columbus company. Emphasizing certification, education, and truly personal service, community-focused iDry Columbus is proving that there is a better way to address Water Damage.
Many Columbus residents and business owners have seen how franchised water damage restoration companies so often lack the dedication and drive to perform at the level that they deserve. Founded and staffed by experienced professionals with deep ties to central Ohio, iDry Columbus is an Emergency Water Damage restoration and mold remediation company committed to doing what is right for every client. That unique, customer-focused approach to an especially important type of work is shaking up a normally slow-moving industry in ways that have already benefited many and will do so for many more in the future.
"Having a home or place of business suffer water damage or mold problems is never pleasant," said iDry Columbus representative Daniel Miller. "Unfortunately, many companies that are ostensibly committed to helping are actually only interested in their own bottom lines. iDry Columbus was founded to raise the bar in an industry that too often fails homeowners and businesses who deserve far better. Everything we do revolves around providing the service and solutions most appropriate to each client's situation. We are deeply committed to supplying honest, respectful, transparent service of the highest quality in each and every case. That has helped us quickly become one of Central Ohio's most trusted and frequently recommended water damage restoration companies, and we could not be prouder."
A frequently cited report produced by an insurance industry trade group estimated that about 14,000 Americans experience water damage at home or work on an average day. The approximately $210 billion water damage restoration industry in the United States, however, does not always serve the resulting needs effectively. Many homeowners and businesses owners complain of receiving poor service from franchises and chains that do not seem especially dedicated to resolving their water damage problems or preventing others from arising in the future.
iDry Columbus was established by a team of industry veterans committed to setting a far higher standard. Carrying a number of highly respected endorsements from the Institute of Inspection Cleaning and Restoration Certification, the company approaches water damage restoration and mold remediation from a personal, customer-focused perspective that sets it apart from competitors. With this new, superior approach to water damage restoration so consistently making a clear, positive difference for the company's clients, more information is available at the iDry Columbus website.
About iDry Columbus:
Dedicated to providing a higher level of service to homeowners and businesses throughout Central Ohio, iDry Columbus demonstrates the value of certification, education, transparency, and an uncompromising commitment to work quality with every job.
Contact Info:
Name: Daniel Miller
Email: Send Email
Organization: iDry Columbus - Water Damage Cleanup
Address: 175 S. 3rd Street Suite 200
Phone: 614-810-0000
Source URL: https://marketersmedia.com/idry-columbus-proves-there-is-a-better-way-to-approach-water-damage-restoration/440688
For more information, please visit https://idrycolumbus.com
Source: MarketersMedia
Release ID: 440688